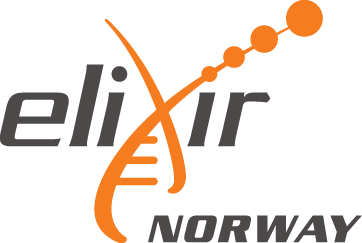 ELIXIR Norway
http://elixir-norway.org
https://tess.elixir-europe.org/content_providers/elixir-norway
/system/content_providers/images/000/000/087/original/elixir_norway_white_background.png?1530281111
Showing 2 materials.
Using the Norwegian e-infrastructure for Life Science and usegalaxy.no
The topic is on how you can use NeLS (nels.bioinfo.no) to store and share data, and to run analyses via customisable analysis workflows in usegalaxy.no. You will practice on transferring data between NeLS and usegalaxy.no, and to construct and run a complete sequence analysis workflow in...
Keywords: NeLS, Data storage, data sharing, Data analysis
Hands-on workshop in Marine Metagenomics
Materials from the ELIXIR workshop "Hands-on workshop in Marine Metagenomics", Nov 26-30 2018 at the Arctic University of Norway, Tromso, Norway
Scientific topics: Genomics, Metagenomics, Marine biology
Keywords: Marine Metagenomics, eLearning, EeLP
Resource type: course materials, Training materials, Slides