Welcome to TeSS: ELIXIR's Training Portal
Browsing, discovering and organising life sciences training resources, aggregated from ELIXIR nodes and 3rd-party providers.
Latest Content in TeSS
IBISBA 1.0 First Webinar Series
How to accelerate your research or technology and get subsidised access to top research infrastructure This first webinar series will be structured in four courses and will illustrate: 1) How Systems and Synthetic Biology applied to Industrial Biotechnology can...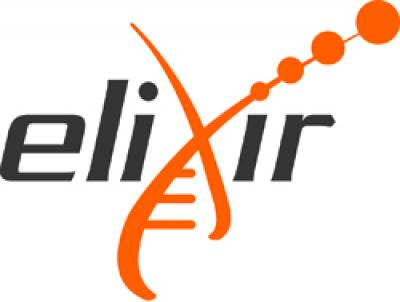 EMBL-EBI Workshop: Mathematics of life workshop: "Modelling molecular mechanisms: from basic science to drug discovery"
The one-day workshop includes scientific talks from 3 distinguished speakers who will showcase how modelling is useful in fundamental research as well as pharmaceutical industry, a tutorial session on modelling of normal and disease pathways using simulation software, COPASI, and an extended...
Keywords: HDRUK
Added to TeSS 2 days ago
Integrating publications into bioinformatics analysis
Research literature contains a wealth of information that can be extracted at scale using text-mining technologies. To make text-mining data available to a wider group of researchers, the publications database, Europe PMC, provides access to millions of text-mined annotations, such as genes and...
Keywords: HDRUK
Added to TeSS 2 days ago
IBISBA 1.0 First Webinar Series
IBISBA 1.0 First Webinar Series =============================== ![IBISBA 1.0 First Webinar Series](http://www.ibisba.eu/var/internet6_national_ibisba/storage/images/home/latest-updates/ibisba-1.0-first-webinar-series/41043-1-eng-GB/IBISBA-1.0-First-Webinar-Series_inra_image.jpg "IBISBA 1.0...
Keywords: IBISBA
Added to TeSS 2 days ago
Single cell RNA-seq data analysis with R
This international hands-on course covers several aspects of single cell RNA-seq data analysis, ranging from clustering and differential gene expression analysis to trajectories, cell type identification and spatial transcriptomics. The course is kindly sponsored by the ELIXIR EXCELERATE...
Scientific topics: RNA-Seq
Keywords: RNA-Seq, Single Cell technologies, scRNA-seq
Added to TeSS 6 days ago
Human Protein Atlas (HPA) - Introductory YouTube video
On the Human Protein Atlas you can study in which tissues and cells your favorite protein is expressed. In this live demo from AACR, you can learn how to find tissue specific proteins, see IHC stainings of proteins in normal and cancer tissues and explore proteins expressed in the mouse

Scientific topics: Gene expression, Protein expression
Added to TeSS 12 days ago
Text mining: Key concepts and applications
EMBL-EBI presents this talk on an introduction to text mining and its applications in service provision. The 1st part of this talk focuses on what text mining is and some of the methods and available tools. The 2nd part looks at how to find articles on Europe PMC - a free literature resource for...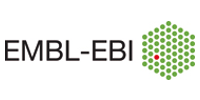 Keywords: Literature, Text mining
Added to TeSS 18 days ago
Extracting research evidence from publications
Bioinformaticians are routinely handling big data, including DNA, RNA, and protein sequence information. It's time to treat biomedical literature as a dataset and extract valuable facts hidden in the millions of scientific papers. This webinar demonstrates how to access text-mined literature...
Keywords: Literature
Added to TeSS 18 days ago
Europe PMC, programmatically
Europe PMC is an open repository, providing access to worldwide biomedical literature, including articles, books, patents, and clinical guidelines. More than 32 million abstracts (27 million from PubMed) and 4 million full-text articles can be freely accessed through Europe PMC in a single...
Keywords: Literature, Programmatic Access, Europe PMC Articles RESTful API
Added to TeSS 18 days ago