Welcome to TeSS: ELIXIR's Training Portal
Browsing, discovering and organising life sciences training resources, aggregated from ELIXIR nodes and 3rd-party providers.
Latest Content in TeSS
A description of PhenoMeNal and when to use it, the creation of a cloud research environment and how to access Galaxy workflows via PhenoMeNal.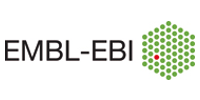 Scientific topics: Chemical biology, Metabolomics
Keywords: Galaxy
Added to TeSS 3 days ago
Python is making inroads into the HPC landscape. However, writing Python code for efficient scientific computing is not entirely trivial. In this course a variety of techniques and libraries will be discussed that are useful in this context. Subjects covered include profiling of code to discover...