9 materials found
Keywords: NGS
---
Functional genomics II
This online course introduces common technologies in functional genomics studies, including microarrays and next generation sequencing (NGS), with a special focus on RNA-sequencing (RNA-seq). We look at important considerations when designing your experiments, data analysis methods, and discuss...
Scientific topics: Functional genomics, Gene expression, Genotype and phenotype, Microarray experiment, RNA-Seq
Keywords: Next-generation sequencing, NGS, Real-time PCR, Microarray, Epigenetic modifications, Histone modifications, DNA-protein interaction, RNA-protein interaction
Resource type: e-learning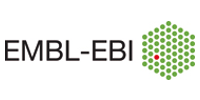 Docker version of Welsh Gene Park NGS course
Welcome to the IFR Dockerised version of the Welsh Genepark's
Introduction to Command-line NGS Analysis course!
The original materials belong to Wesh Genepark and the original
materials and software can be found here.
This...
Chip-seq: Peak calling tutorial
The aim is to :
Understand how to process reads to obtain peaks (peak-calling).
Become familiar with differential analysis of peaks
In practice :
Obtain dataset from GEO
Analyze mapped reads
Obtain set(s) of peaks, handle replicates
Differential analysis of peak
3-day hands-on NGS workshop
This document is the trainee exercise booklet for a 3 day hands-on Next Generation Sequencing workshop developed by Bioplatforms Australia, CSIRO and EMBL-EBI.  This workshop is aimed at bench biologists, PhD students or early career postdoctoral researchers or those new to the analysis of NGS...